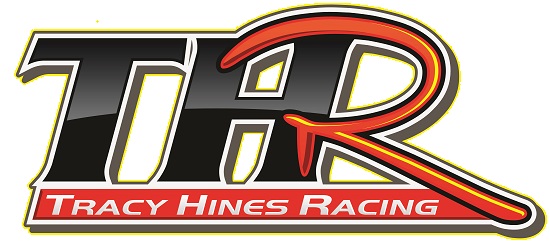 Tracy Hines Looks to Change Luck at Lawrenceburg Speedway this Weekend with USAC Sprints

By Tracy Hines Racing PR

NEW CASTLE, Ind.—September 30, 2015— The last two trips to Lawrenceburg Speedway are ones that Tracy Hines wishes he could forgot. He sustained a pair of injuries that sidelined him two separate times. Hines will return to Lawrenceburg Speedway this weekend with the Amsoil USAC National Sprint Car Series, which will mark the last time he competes in his home state of Indiana as a full-time USAC driver.

The Fall Nationals at Lawrenceburg Speedway for the Amsoil USAC National Sprint Car Series is set for Saturday, October 3. A full racing program is in store, with a 30-lap, $10,000-to-win main event capping off the evening.

"It's definitely been tough sledding at Lawrenceburg (Speedway) for me this season," said Hines. "We were decent there back in the spring in the sprint car and then just had awful luck both time the times in the summer, with getting upside and injured. We really want to get a win or two before the sprint car season is over and this weekend would be the perfect one."

Hines had made three starts at Lawrenceburg Speedway this season. He finished eighth with the Amsoil USAC National Sprint Car Series in April. During the Indiana Midget Week event in June, Hines got upside down and suffered a broken collarbone that required surgery and put him on the sideline for a few weeks. Hines returned to Lawrenceburg for the Indiana Sprint Week Show in July and suffered a broken rib, which kept him out of the seat for a couple of more weeks.

The native of New Castle, Indiana has one USAC win in his career at Lawrenceburg Speedway, with that coming in 2010 with the Honda USAC National Midget Series.

Hines competed with the Honda USAC National Midget Series and Amsoil USAC National Sprint Car Series at the famed Eldora Speedway in Ohio last weekend during the Four-Crown Nationals. He finished third in the midget race to extend his lead in the series standings as he chases his first Honda USAC National Midget Series championship. In the Amsoil USAC National Sprint Car Series portion of the Four-Crown Nationals, Hines won a heat race and finished 19th in the A-Feature.

"I picked my line through the middle and I ran it the whole day," said Hines, after the midget race. "I didn't think it was going work at first, but all of a sudden it came in for me. I thought we were good enough for second, but we got beat out late for second. We kept it in one piece, though, and got the finish we needed."

Click here to check out Robin Miller from Racer.com chatting with Tracy last weekend at Eldora.

Entering this weekend, Hines is ninth in the Amsoil USAC National Sprint Car Series standings. He has 19 top-10 finishes, with eight of those being top-five performances. A total of seven nights of racing remains on the 2015 Amsoil USAC National Sprint Car Series calendar.

Tracy Hines Racing would like to thank Primary Sponsors: The Carolina Nut Company, Powered by Toyota and Parker Machinery. Associate Sponsors for 2015 include: Elliott's Custom Trailers and Carts, Hansen's Welding Inc, MPHG Promotions Inc., Turbines Inc.and Hughs Brothers. Product Sponsors that are part of Tracy Hines Racing in 2015 include: Afco Racing Products, Hoosier Racing Tires, Indy Race Parts, Schoenfeld Headers, Shadow Graphix, Bell Racing, Earl's Performance Products, Autonet Mobile, ProSource Professional Resources, Race Bumpers, Driven Racing Oil, Sander Engineering and Kenny's Components.

For more information on Tracy Hines Racing, visit http://www.tracyhinesracing.com. Follow Tracy on Twitter at www.Twitter.com/TracyHinesRacin and "Like him" on Facebook at: https://www.facebook.com/Tracyhinesracing.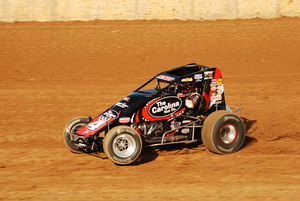 (Mark Miefert Photo)
CONTACT: Tracy Hines Racing P