Northern Exposure: Tracy Hines Heads to Wisconsin for Trio of USAC Sprint Races

By Tracy Hines Racing PR

NEW CASTLE, Ind.—August 6, 2015— Tracy Hines has raced at numerous tracks from coast-to-coast over the course of his career, both pavement and dirt, so it's not too often he visits a track he has not competed at, but that will be the case this weekend. In fact, he'll race at two tracks he will be seeing for the first time — Amsoil Speedway and Cedar Lake Speedway, both in Wisconsin.

The Northern Swing for the Amsoil USAC National Sprint Car Series opens for Hines on Friday, August 7 at Amsoil Speedway in Superior, Wisconsin. The series then heads to Cedar Lake Speedway in New Richmond, Wisconsin on Saturday, August 8. The trio of races concludes on Sunday, August 9 at the famed Angell Park Speedway in Sun Prairie, Wisconsin.

"It's been a few weeks since I've raced a sprint car, so I am pretty anxious to climb back in," said Hines, who drives the Carolina Nut Company DRC. "Have a solid few races in the midget last week out in Kansas was some great medicine as I continue to heal up. Things seems to get better each day and having a few days between races again will certainly help."

While Hines will be making his first-career starts at both Amsoil Speedway and Cedar Lake Speedway, he has competed at the indoor arena on the grounds of Cedar Lake in a midget, finishing second and seventh in a pair of indoor shows in 2013.

The 2002 Amsoil USAC National Sprint Car Series champion has made one start at Angell Park Speedway this season, finishing 14th in an event for the Honda USAC National Midget Series, after getting upside down in the main event. Hines finished eighth last year with the Amsoil USAC National Sprint Car Series at Angell Park Speedway and also picked up three top-10 finishes in midget competition at the third-mile bullring.

"We have plenty of notes to go off for Angell Park, since we've raced there so much over the years, mainly in the midget," noted Hines. "Going to Superior (Amsoil Speedway) and Cedar Lake, hot laps will be very important to get a good baseline and get the car dialed in. For the fans up there, it will be pretty neat, as many of them have never seen us race or our style of sprint cars race before."

Last week, Hines returned to the track, after sitting out a few weeks due to a pair of injuries, and earned three top-five finishes with the Honda USAC National Midget Series. In the process, he took over the series point lead as he chases his first USAC Midget title. At Solomon Valley Raceway in Kansas, he finished third in the Chad McDaniel Memorial. On the opening night of the Belleville Midget Nationals at the historic Belleville High Banks, Hines crossed the line fourth. The veteran driver was also fourth in the 40-lap finale of the Belleville Midget Nationals.

Hines enters competition this week ninth in the Amsoil USAC National Sprint Car Series championship standings. He has 13 top-10 finishes, with seven of those being top-five performances.

Tracy Hines Racing would like to thank Primary Sponsors: The Carolina Nut Company, Powered by Toyota and Parker Machinery. Associate Sponsors for 2015 include: Elliott's Custom Trailers and Carts, Hansen's Welding Inc, MPHG Promotions Inc., Turbines Inc.and Hughs Brothers. Product Sponsors that are part of Tracy Hines Racing in 2015 include: Afco Racing Products, Hoosier Racing Tires, Indy Race Parts, Schoenfeld Headers, Shadow Graphix, Bell Racing, Earl's Performance Products, Autonet Mobile, ProSource Professional Resources, Race Bumpers, Driven Racing Oil, Sander Engineering and Kenny's Components.

For more information on Tracy Hines Racing, visit http://www.tracyhinesracing.com. Follow Tracy on Twitter at www.Twitter.com/TracyHinesRacin and "Like him" on Facebook at: https://www.facebook.com/Tracyhinesracing.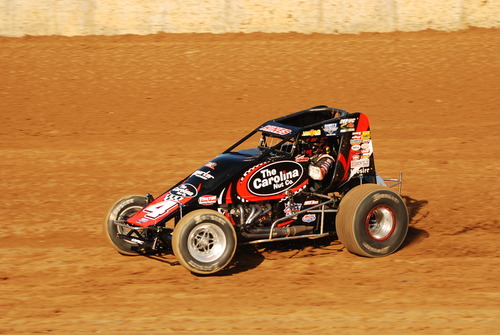 (Mark Miefert Photo)




CONTACT: Tracy Hines Racing P