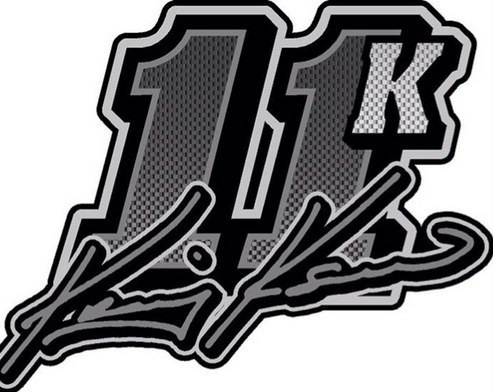 Kraig Kinser Opens Busy West Coast Swing at Skagit
Kraig Kinser action photo.
Photo by Jack Hedstrom/Jacks RacePhotos.net
Sammy Swindell Retiring From Full-Time Racing Effective Immediately
Big Game Motorsports Thanks and Congratulates Sammy Swindell
Sammy Swindell driven 'Big Game' WoO car.
(PR Photo)
Kevin Swindell Endures Opposite Iowa Speedweek Than 2013 Produced
(PR Photo)
Big Game Motorsports Driver Craig Dollansky Wraps Up Knoxville With Top Five
Jacks Race Photos Retro Shot of Craig Dollansky from 2010.
Lasoski Rallies From Last to Top Five in New Chassis at Knoxville Raceway
Mark Burch Motorsports and Lasoski Taking on Tripleheader This Weekend
(PR Photo)
Bigger and Biggest: Tracy Hines Tackles Terre Haute & DuQuoin
Tracy Hines in VL !
Photo Courtesy of Al Steinberg
Christopher Bell in action.
(The Wheatley Collection)
Hafertepe Jr. Capitalizes on Speed to Score Win at Salina Highbanks Speedway
Sam Hafertepe, Jr. raced to victory Wednesday night at the Lawton Speedway with the Lucas Oil ASCS,
(ASCS / Mike Spivey)
Gary Scelzi Joining ESPN2 Broadcast of NHRA U.S. Nationals This Weekend
Scelzi Looking to Put Johnny Key Classic Result Behind Him After Rough Outing
Dominic Scelzi in action.
(PR Photo)
Giovanni Scelzi Swept Up in a Pair of Crashes at Plaza Park Raceway
(PR Photo)
Dover Earns Hard Charger Award at Eagle After Maneuvering from 17th to Fifth
(PR Photo)
Bruce Jr. Scores Runner-Up Result at Lexington 104 Speedway
(PR Photo)
Baughman Brings Home Trophy Following First Devil's Bowl Triumph
(PR Photo)
Hanks Ties Career-Best ASCS National Tour Finish at Riverside
(PR Photo)
Victory Highlights Memorial Day Weekend for Blake Hahn
Tankersley Caps ASCS Sooner Region Weekend With Podium at Lawton
(PR Photo)
Brandon Hahn Sidelined at I-30 Speedway
Rilat Facing Three Straight Races at Skagit Speedway This Weekend
(PR Photo)
AARON REUTZEL RACING
Reutzel Looking for Reversal of Fortune with Weekend Double!
Aaron Reutzel in VL !
Aaron Reutzel (87) in action during ASCS Speedweeks.
(The Wheatley Collection photo)
Wood Advances to 16th-Place Finish in Return to Action at Knoxville
Felker Adds Two More Top 10s to Extend Consistency Streak
Bergman Competes in Winged and Nonwing Events Throughout Oklahoma
Hagar Powers to 13th Victory of the Season With USCS at Dixie Speedway
(PR Photo)
POWRi West
Lucas Oil POWRi West 7-12 Story & Results
Wheatley Rallies for Runner-Up Result During Final Tune-Up at Skagit